Mistakes To Avoid While Purchasing Swimwear
While shopping can be quiet exciting for women, shopping for swimwear can turn into your worst nightmare. In order to prevent this nightmare, and help you achieve the perfect summer look at the beach, here are some crucial mistakes you should avoid when shopping for swimwear.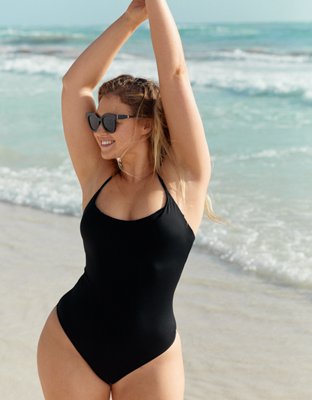 Courtesy-scene7
Women often want to save time shopping, particularly when shopping for swimwear Australia online, which is why they resort to the tag sizes, rather than looking at the measurements, or trying them on. This often leads to purchasing a bikini that may not fit. Instead of focusing on tag sizes, find the chart size for the company, and pick the size that fits you best.
When shopping for two piece bikinis, women often tend to purchase the same size for tops and bottoms, while the truth is only a few women have the same size for both. Instead it is always a better idea to match tops and bottoms of different sizes.
Whether it's ruffled tops, frilly bottoms, or curve revealing one pieces, it is important to understand that trends might not always be in your favor. Instead of jumping on the bandwagon of a particular celebrity style, choose swimsuits that suit your figure.
Women may often just buy from one trusted store or might buy the same size from various different stores. There is often no inbetween. However, it is highly recommended that you choose your retailers carefully and choose those that will let you return suits after trying.
Make sure you don't make these mistakes for a better swimwear experience.